Today we are taking a look at The Vertex Puratek Deluxe 100 GPD RO/DI System available at Premium Aquatics. Take your RODI filter efforts to the next level.
Puratek Deluxe 100 GPD RO/DI System:
https://goo.gl/AXm9jW
Procuring pure water rests at the very baseline of success for the modern aquarist. Vertex Aquaristik rises to this challenge with the conception of the Deluxe Puratek RO/DI water filter. Through sound component selection and optimization of contaminant extraction, Deluxe Puratek RO/DI units minimize energy use, water consumption and media replacement.
Visit Premium Aquatics:
https://premiumaquatics.com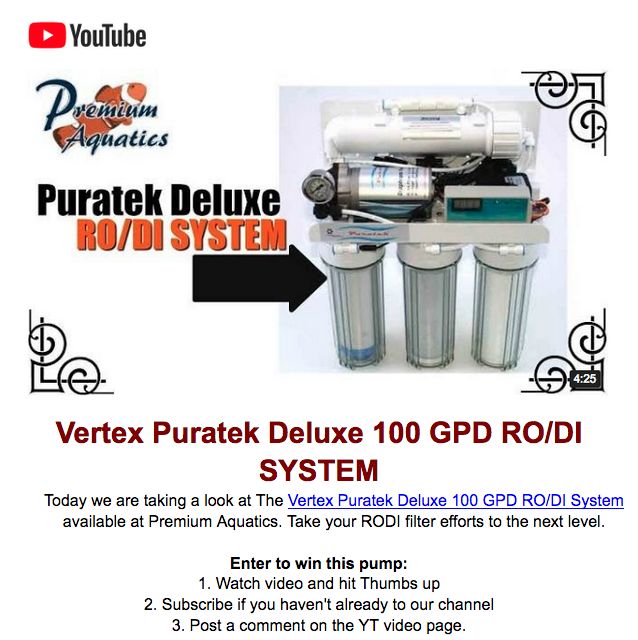 For a chance to win the Vertex Puratek Deluxe 100 GPD RO/DI System:
1. Watch video and hit Thumbs up
2. Subscribe if you haven't already to our channel
3. Post a comment on our YouTube video page