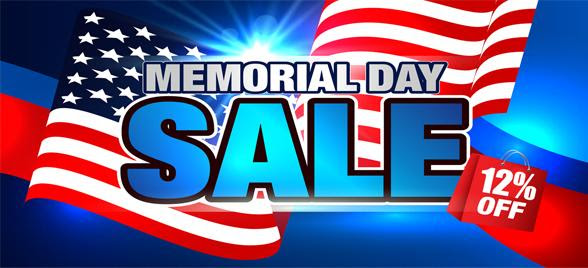 This Memorial Day, take a moment to honor those that gave themselves for our country. It is important to remember those who have given their lives to ensure ours are that much better everyday.
Premium Aquatics will be closed this Saturday, May 26th for LOCAL walk ins in observance of the long holiday weekend.
We will however have amazing deals all weekend long in our warehouse online at
www.premiumaquatics.com
with our
12% OFF Sitewide Sale (
MAP Exclusions*).
So if you have been waiting to get your reef cleaned up this summer, NOW is the time. Premium Aquatics has all the major brands and the best pricing and customer service around!
Premium Aquatics will resume our normal LOCAL livestock hours on June 2nd from 12pm to 3pm, and will have some awesome stuff lined up for you then as always. Thank you all for your continued patronage and we wish all of our customers and family a safe and happy Memorial Day weekend!
CHECK OUT YOUTUBE CHANNEL BELOW
If you haven't already please
subscribe
to our new
channel
and Click on the BELL and turn on notifications so you don't miss any of our new videos.
https://www.youtube.com/channel/UCOv...qaA_g2A/videos
Premium Aquatics
Local Shopping
Saturday HOURS 12pm-3pm.
https://premiumaquatics.com/about/av...elivestocklist